The PICASO Clinician Dashboard enables clinicians to create and share care plans for patients with multiple conditions. Patient data can be shared across multi-actor care spaces via the PICASO Integrated Care Platform to support integrated care where multiple care services, interventions and care providers are joined together to deliver a more holistic care to patients. The Clinician Dashboard also provides interactive visualisation tools that allows care providers to see patient data from an integrated care perspective.
The images below are examples of how clinicians can view patient data in the Clinician Dashboard.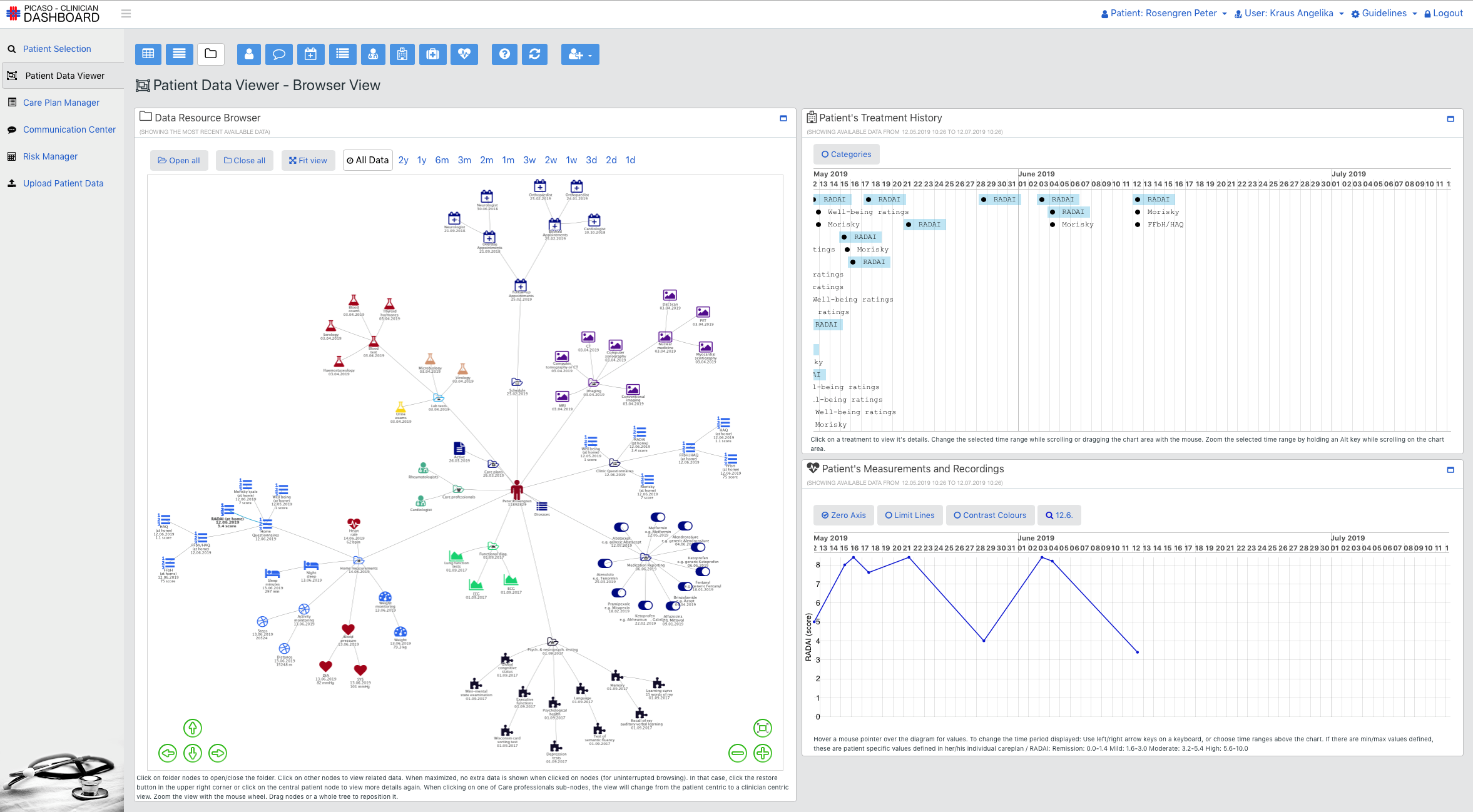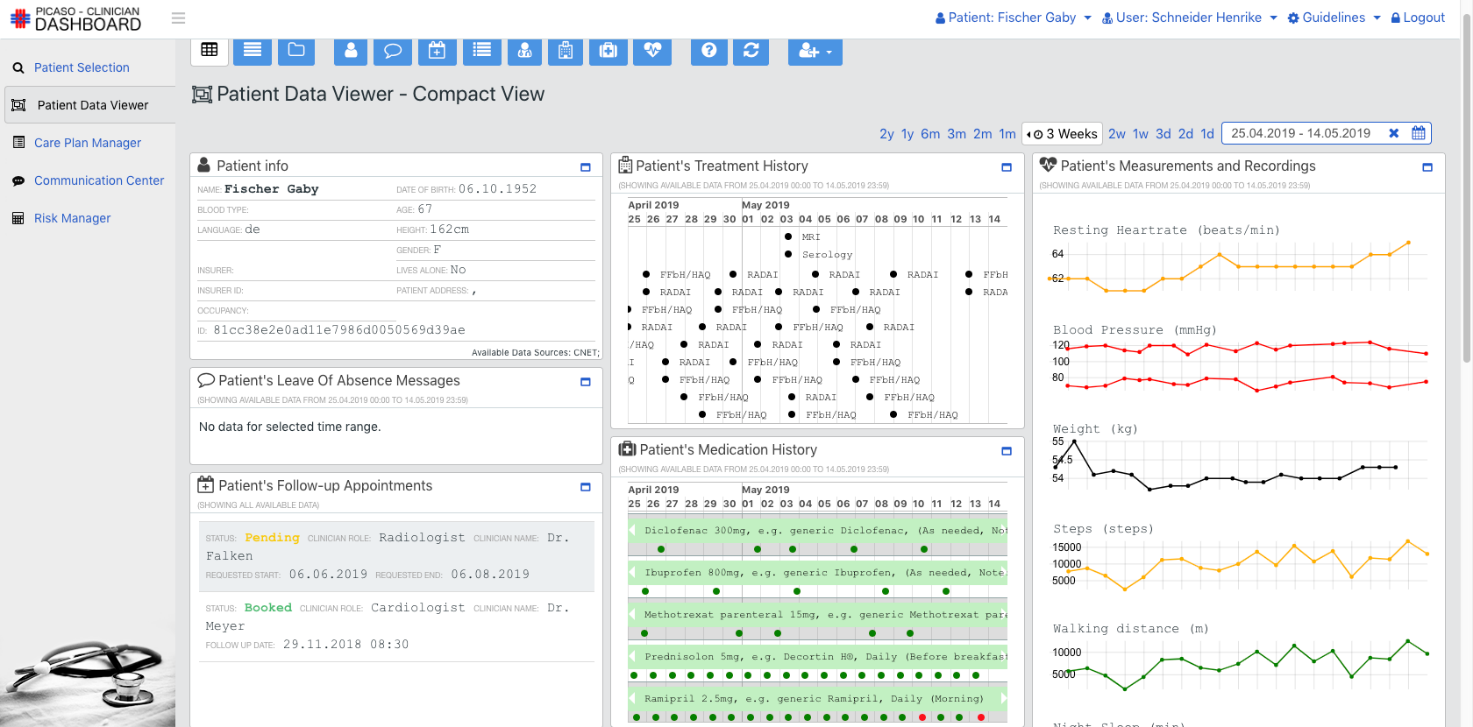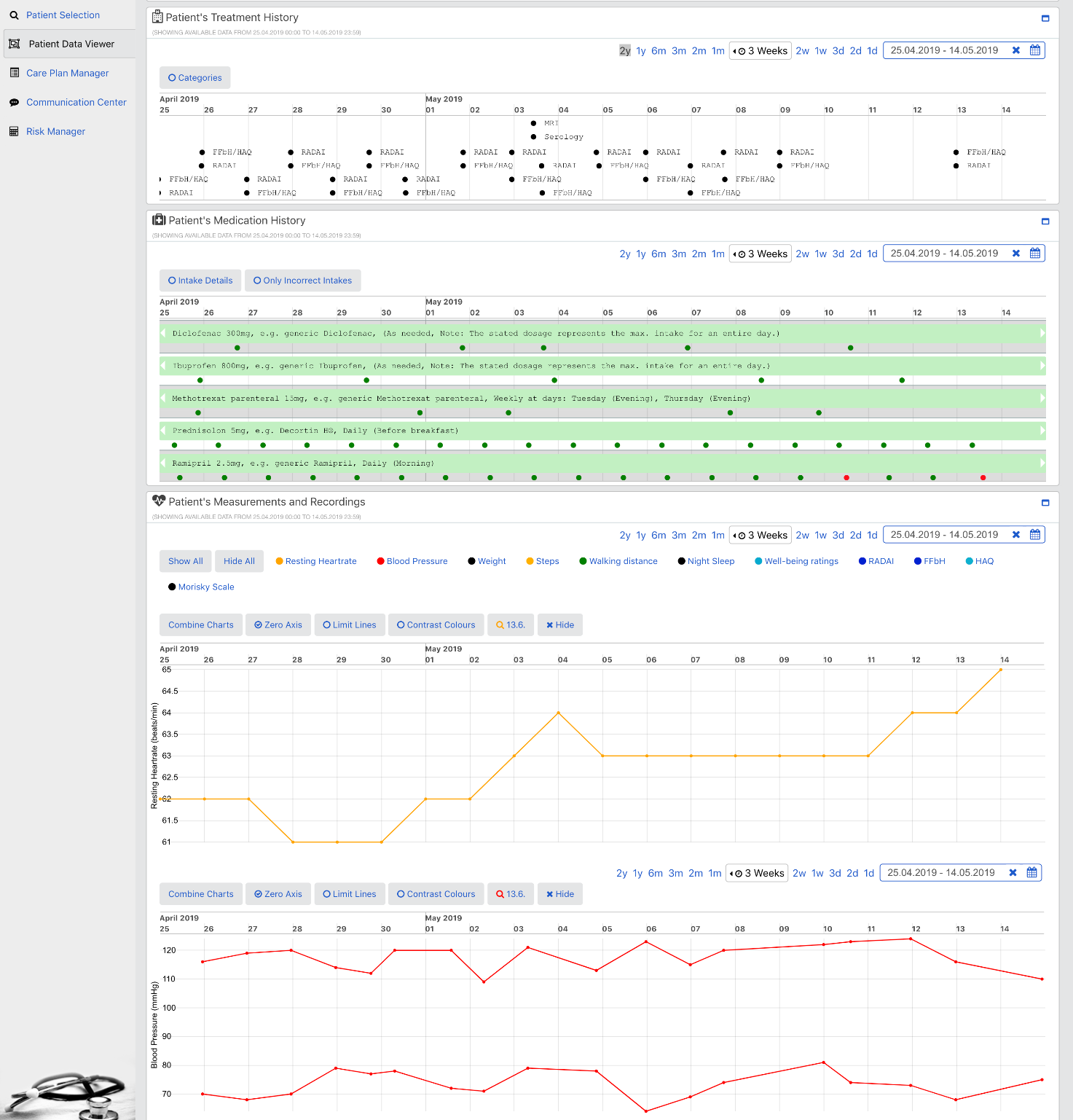 Patient care plans are dynamically adjusted each time a clinician adds or changes elements. Overlapping or conflicting elements in a patient's care plan are captured and notified to the clinician complete with details of the origin of the conflict.